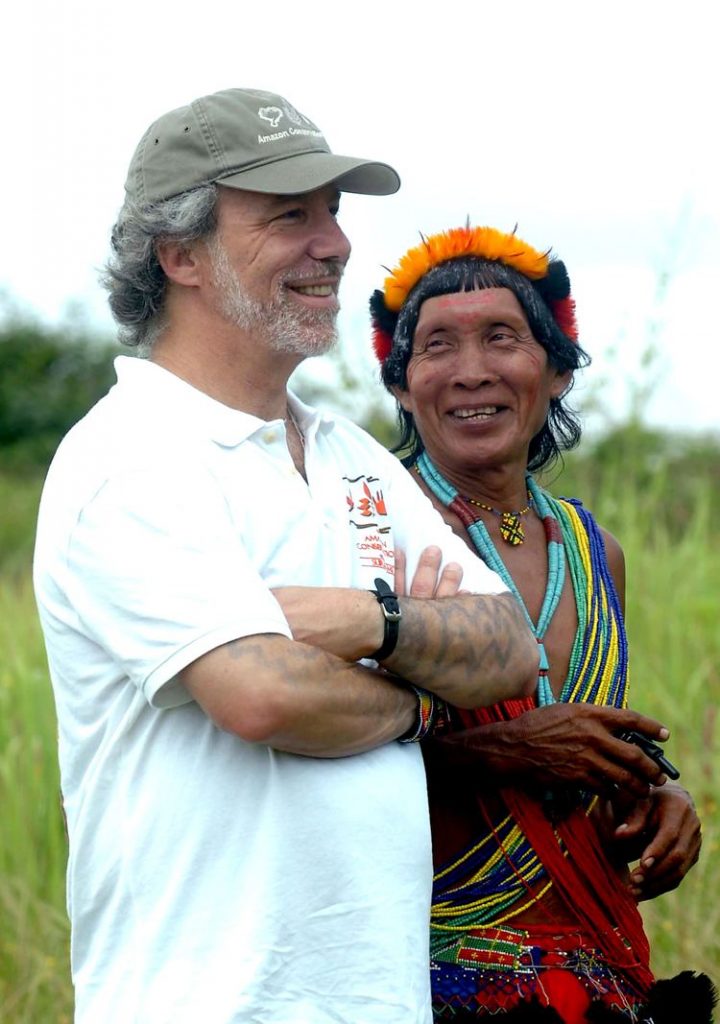 When ethnobotanist Mark Plotkin showed up on the UC Berkeley campus for this interview, he was accompanied by a shaman. And it was no blond guy with dreadlocks from Brooklyn who presided over weekend ayahuasca ceremonies, either.
Don Fernando was a member of the Ingano tribe, a soft-spoken middle-aged man wearing a baseball cap who Plotkin had brought to the United States as part of a campaign to help him protect his people from the violent incursions into their region by timber and oil companies. Unlike most anthropologists, who may work to document dying cultures before they are snuffed out, Plotkin's organization, the Amazon Conservation Team, or ACT (www.amazonteam.org), has been remarkably effective in doing something to protect the rainforest, its peoples, and its shamans.
Cultural and ecological survival is high-stakes work, however. Before arriving, Plotkin said, "You can photograph me if you want, but no photos of the shaman. If his image got back to Colombia, it could be very dangerous."
As one of the few remaining swashbuckling ethnobotanists trained by the legendary Amazonian explorer Richard Evans Schultes, Plotkin also has a deep, abiding love of the healing and visionary plants of the rainforest. He is the author of several books: Tales of a Shaman's Apprentice, Medicine Quest, and his newly released The Amazon: What Everyone Needs to Know.
While he claims that as a scientist the "technology of the spirit" practiced by shamans is beyond his understanding, it is likely that the two men who settled into their seats in the campus coffee shop knew more about shamanism than could be found on the shelves of the nearby UC Berkeley library.
Continue reading "What the Psychedelic Renaissance Could Learn from Amazonian Shamans"